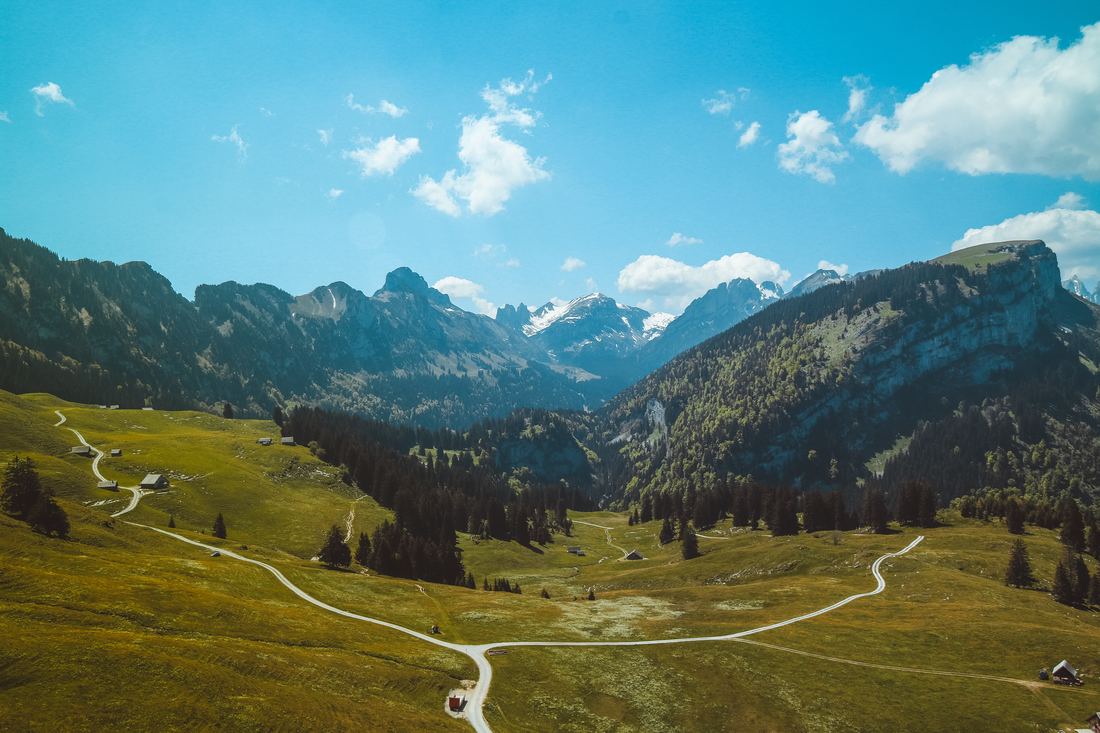 While many people were road-tripping to see the Great Solar Eclipse (GSE) of 2017, I was in my prayer closet trying to discern its prophetic significance. In Genesis 1:14 God said the sun, moon and stars would serve as signs to mankind. Jesus also noted that these heavenly bodies would point to the end times.
With the Blood Moons of 2014-2015 I learned that Jewish scholars cited
lunar
eclipses as warnings for Israel. But
solar
eclipses were warnings for the Gentile nations. Although I heard much discussion about the possible prophetic meaning of the blood moons, I heard little regarding the upcoming GSE. If this eclipse was a harbinger of judgment, I wanted to learn more about it.
With this in mind, I took a closer look at the eclipse map of the U.S. A black line running from northwest to southeast marked the eclipse "totality" zone. This was where the sun would be 100% blacked-out. I was intrigued that the diagonal "totality" line cut right through the center of the country. The word
divided
came to mind. America has had many controversies: black versus white, gay versus straight, old versus young, rich versus poor, men versus women, pro-life vs pro-choice, Republican vs Democrat.
The conflicts seemed endless and were growing more violent. But of all the pain-points in our nation, I felt that racial tensions were especially troubling. News reports of police brutality and "black lives matter" abounded. Was the recent eclipse a warning from God to end racism once and for all? Although slavery had been dismantled there were still bitter roots on both sides of the issue going way back.
In 1858 Abraham Lincoln, a Kentucky native, first addressed the fissure by saying, "'A house divided against itself cannot stand.' I believe this government cannot endure permanently, half slave and half free." This pre-Civil War quote is hauntingly prophetic in light of my eclipse findings.
The town of Hopkinsville, Kentucky - located in Christian county - was the single point of "greatest eclipse" (GE) totality. This is an important fact when we consider Kentucky's role during the Civil War. Christian county was the birthplace of Jefferson Davis, the President of the Confederate States of America! He was the leader of the pro-slavery, secession-minded Southern rebels. How interesting that the two men holding opposing presidential posts during the Civil War, were both born in Kentucky.
Author Garry E. Adelman aptly describes Kentucky's conundrum: "Torn geographically, ideologically, economically, politically and militarily between North and South, Kentucky was the physical embodiment of the Civil War era's 'brother against brother' strife." Adelman also quoted a Library of Congress document to further his point, "Situated between three
slave states
and three free; …Kentucky was where North and South converged… But when those two philosophies
collided over slavery
in 1860, the impact shook Kentucky to its core." God was pointing to our nation's darkest moment in history when He chose Western Kentucky as "ground zero" for the darkest point of the recent solar eclipse.
The Kentucky synchronicity was shocking enough, but the correlations get even better. The place where the eclipse
began
was
Lincoln
City, Oregon, located in
Lincoln
County. This city and county were named after President Abraham Lincoln - the very man who
began
efforts to abolish slavery. How unusual that his name comes into play twice for that one spot on the map. Repetition is God's way of bringing emphasis to His message.
The synchronicities didn't stop there either. The place where the eclipse
ended
was Charleston South Carolina. This was considered the "capital city" for
slave trading
.
Beginnings
and
endings
… these two extremes of the eclipse's line of "totality" provided astounding clues for the root of our nation's disunity. It was becoming clear that God wanted this resolved.
To emphasize this point, Hurricane Harvey arrived five days later. This was followed by Irma and then Maria. The Washington Post reported that the U.S. has never been hit by three storms this strong in the same season. All three storm systems were on the weather map at the same time. All of them originated from Africa's West Coast and plowed through the Caribbean. It's interesting to note that the rise of sugar plantations on these islands gave birth to the slave trade – which originated by exporting natives from Africa's West Coast. Were these hurricanes the judgement foretold by the eclipse?
It's no coincidence that Harvey first made landfall at Corpus Christi, which means "Body of Christ." That's another name for the
Church
. I found the following quote from the Corpus Christi Caller Times very telling: "Emergency coordinators have said for years that
complacency
could be monumentally dangerous for Corpus Christi, describing residents' response to storm warnings as
apathy
." Is God alerting the Church (the Body of Christ) of our need to wake up and bridge the racial divide? From slavery to segregation and reverse discrimination; we are all probably guilty of some level of complicity and complacency. There are two simple actions we can take to remedying this conflict: repent and forgive. I discuss this at length in my book, Calling Forth the Bride of Christ.
Let me explain what I am talking about. My maternal bloodline hails from central Kentucky. There's a high probability that my ancestors harmed African Americans. For that I have
repented
. Conversely, it's also possible that African Americans have harmed my ancestors. For that I have
forgiven
. I can't emphasize enough the importance of these spiritual exercises in breaking the enemy's hold over our family trees and our nation.
Amidst the hurricane devastation, I noticed how fellow Americans banded together. It didn't matter their color, creed or political persuasion. What the enemy intended for evil God used for good. Instead of deepening the divide, the storms brought people together. Let's keep the momentum going and carry this spirit of unity from coast to coast. We have seven years to get this done before another eclipse cuts a diagonal from north east to south west in 2024. When combined, the 2017 and 2024 "totality" lines form an "x" over our country.
​We have been marked. Let it be for greatness and not destruction. Because seven is the Biblical number for "completion" I sense that the U.S. may not get another chance.
"But He [Jesus] knowing their thoughts, said to them: "Every kingdom divided against itself is brought to desolation, and every city or house divided against itself will not stand." (
Matthew 12:25)
Addendum:
My dear prophetic friend, Hermie, sent this video link to me. It is a New Year (2018) prophecy from Kent Christmas. The entire message is 35 minutes but in the last five to fifteen minutes Kent addresses the racism in the church. You will want to watch this!
https://youtu.be/_Pbzrsc44UE
Hermie also reminded me of the amazing story of Matt Lockett and Will Ford that dovetails with my message above. You can read all about it at the link below.
h
ttp://bound4life.com/blog/2015/04/09/the-prayers-of-my-forefathers-former-slaves-echo-today-150-years-after-the-civil-war/
References:
Angela Fritz, "Harvey. Irma. Maria. Why is this hurricane season so bad?"
The Washington Post
, September 23, 2017. https://
www.washingtonpost.com
/news/capital-weather-gang/wp/2017/09/23/harvey-irma-maria-why-is-this-hurricane-season-so-bad/
​
"Caribbean Histories Revealed,"
The National Archives
, accessed January 18, 2018, ht
tp://wwww.nationalarchives.gov.uk/caribbeanhistory/slavery-negotiating-freedom.htm
"Slavery in in the Caribbean,"
International Slavery Museum
, accessed January 18, 2018, http://
www.liverpoolmuseums.org.uk
/ism/slavery/archeology/caribbean/.
"The Transatlantic slave trade,"
Discovering Bristol
, accessed January 18, 2018, http://
www.discoveringbristol.org.uk
/slavery/people-involved/enslaved-people/enslaved-africans/transatlantic-slave-trade/
Christopher Phillips, "How Kentucky Became a Confederate State,"
The New York Times
, May 22, 2015,
https://
opinionator.blogs.nytimes.com
/2015/05/22/how-kentucky-became-a-confederate-state/.
"History,"
Visit Hopkinsville
, accessed January 18, 2018,
http://visithopkinsville.com/about/history/.
"Kentucky,"
American Eclipse
, accessed January 18, 2018,
http://
americaneclipseusa.com
/see-the-2017-eclipse/usa-eclipse-sates/kentucky/.
Garry E. Adelman & Mary Bays Woodside, "A House Divided,"
Civil War Trust
, accessed January 18, 2018,
https://w
ww.civilwar.org
/learn/articles/house-divided
Brian Hicks, Slavery in Charleston: A chronicle of human bondage in the Holly City, The Post and Courier, April 9, 2011,
https://w
ww.postandcourier.com
/news/special_reports/slavery-in-charleston-a-chronicle-of-human-bondage-in-hte/article
"August 21, 2017 – Great American Eclipse (Total Solar Eclipse),"
timeanddate.com
, accessed January 18, 2018,
https://w
ww.timeanddate.com
/eclipse/solar/2017-august-21
Tim Talbott, "Jefferson Davis Birthplace,"
ExploreKYHistory
, accesses January 19, 2018,
http://explorekyhistory.ky.gov/items/show/188
Manny Fernandez and Alan Blinder, "Hurricane Harvey Makes Landfall Near Corpus Christi, Tex.,"
The New York Times
, August 25, 2017,
https://www.nytimes.com/2017/08/25/us/hurricane-harvey-texas.html
Kirsten Crow, "Corpus Christi residents breath sigh of relief, prepare for cleanup," Corpus Christi-Caller Times, August 26, 2017,
http://www.caller.com/story/weather/hurricane/2017/08/26/
corpus-christi-residents-breath-sigh-relief-prepare-cleanup/605451001/.
Hanneke Weitering, "Get Ready for 2 Solar Eclipses Coming to the US in 2023 and 2024,"
Space.com,
January 16, 2018,
h
ttps://www.space.com/39364-american-solar-eclipses-2023-2024.html
Photo by Tamara Menzi on Unsplash